4/27/98- Mark Rikkers, Eric van Winkle, and Barrows Worm made the earliest known snowboard descent of Wetterhorn peak via the east face.
other descents:
5/30/2008- Erik Kling and Tom Courtright- east face
5/12/2010- Marc Manko and Jim Holva climb and descend the east face.
This is a more difficult peak to climb and ride than many and it is fairly remote. It is also well known, hard to speculate about how many snowboarders have riden off this mountain...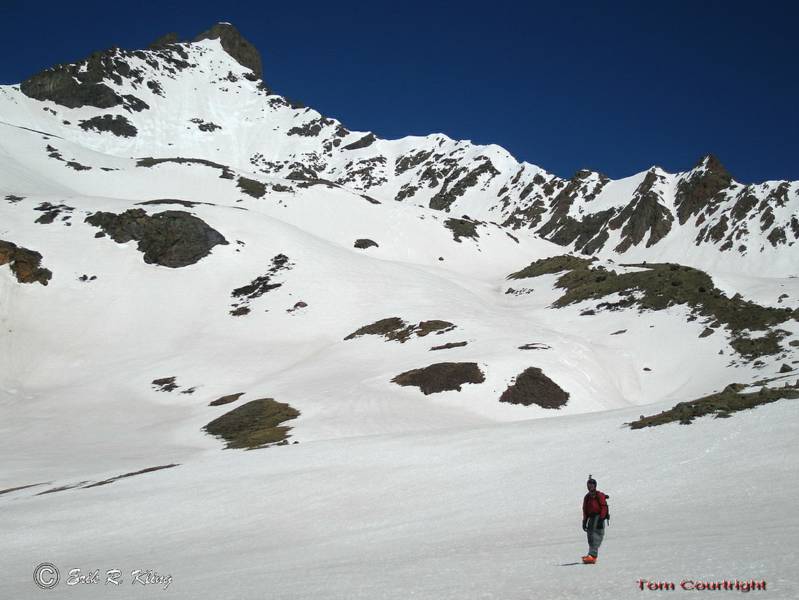 Tom Courtright riding beneath the base of the Wetterhorn. picture courtesy of Erik Kling, 2008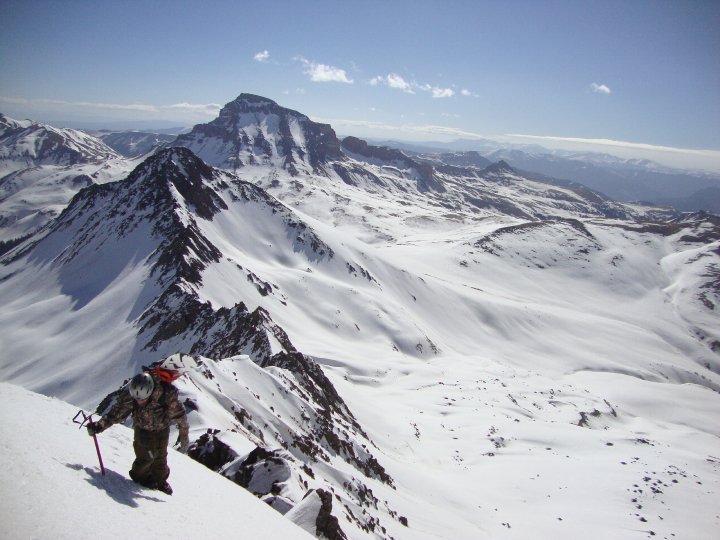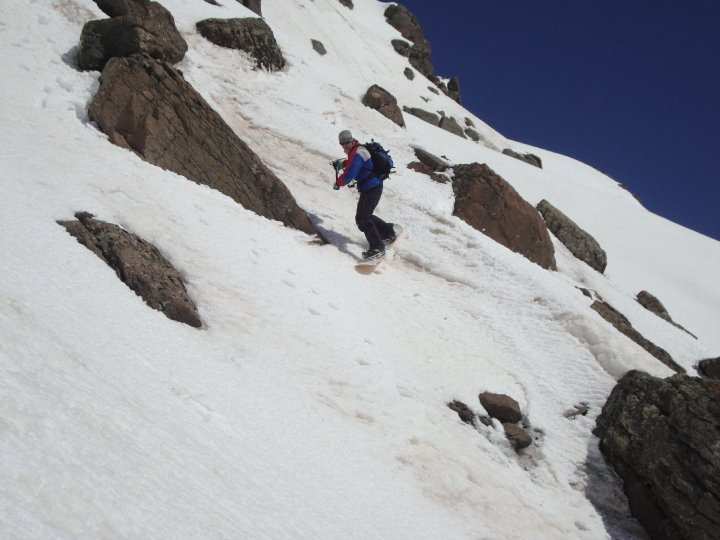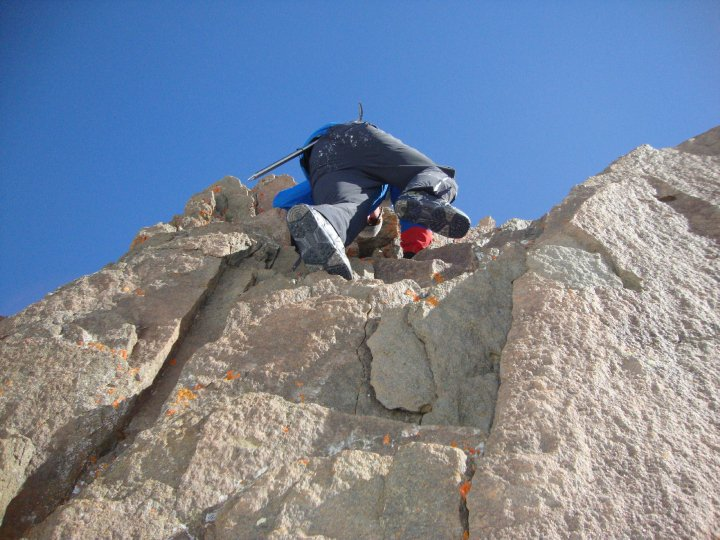 photo-Jim Holva climbing the east face of the Wetterhorn. photo by Marc Manko, 2010
photo-Marc Manko riding the east face of the Wetterhorn. photo by Jim Holva, 2010
photo-Marc Manko climbing the final rocky summit block of the Wetterhorn. photo by Jim Holva, 2010
The Wetterhorn, until 2007, was the only 14er that had never been skied directly from the summit. A hundred foot high rock face had yet to recieve enough snow to allow someone to ski from the summit proper. The standard set by skiers before this was to ski/ride from the snow high point that is a hundred feet below the summit, near a notch, after climbing to the summit. All the below mentioned descents are from this point after a summit of the peak. Chris Davenport's speaks about this in his book Ski the 14ers regarding wether he thinks the Wetterhorn can be skied/ridden from the summit. He says, "On the summit Nick and I discussed whether or not the peak could be skied from the top on a big snow year. We both agreed that one line might fill in just enough to allow a small air to let you reach the east face." Skier JC White did piece together a ski descent from the summit on 4/28/2007. This has yet to be done by a snowboarder.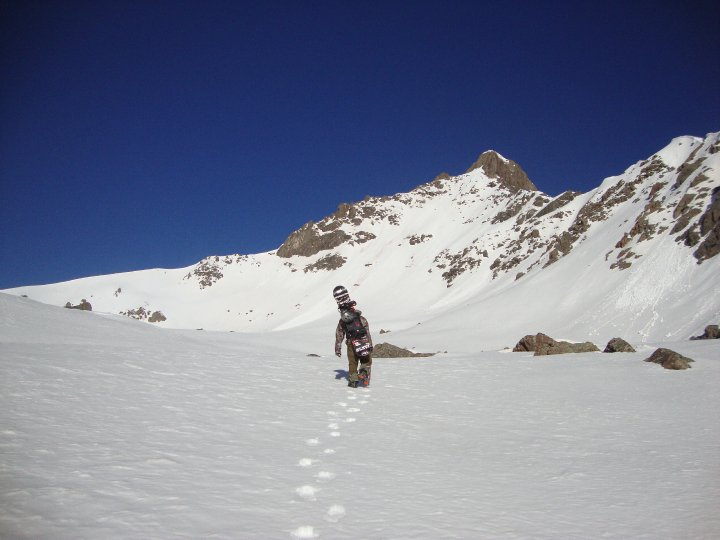 photo-Jim Holva hiking towards the east face of the Wetterhorn. photo by Marc Manko, 2010