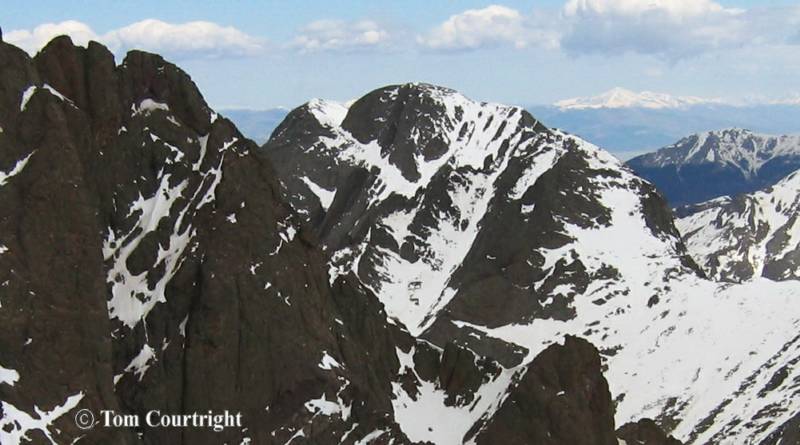 photo- A view of the South face of Kit Carson from the summit of Crestone Needle.  Crestone pictured front left. photo by Tom Courtright, 5/9/09.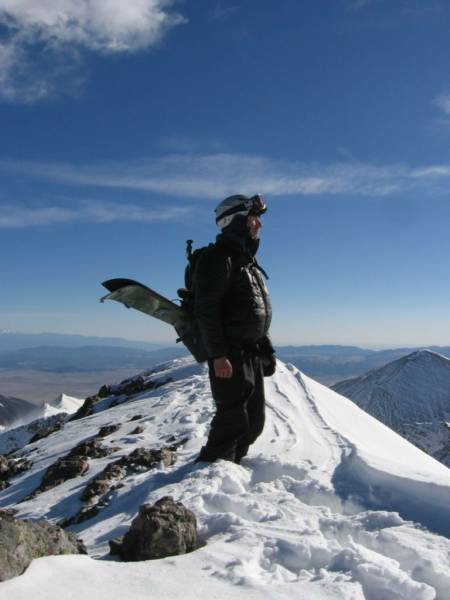 photo-Jarrett Luttrell on the summit of Kit Carson. photo by Jarrett Luttrell, 2008.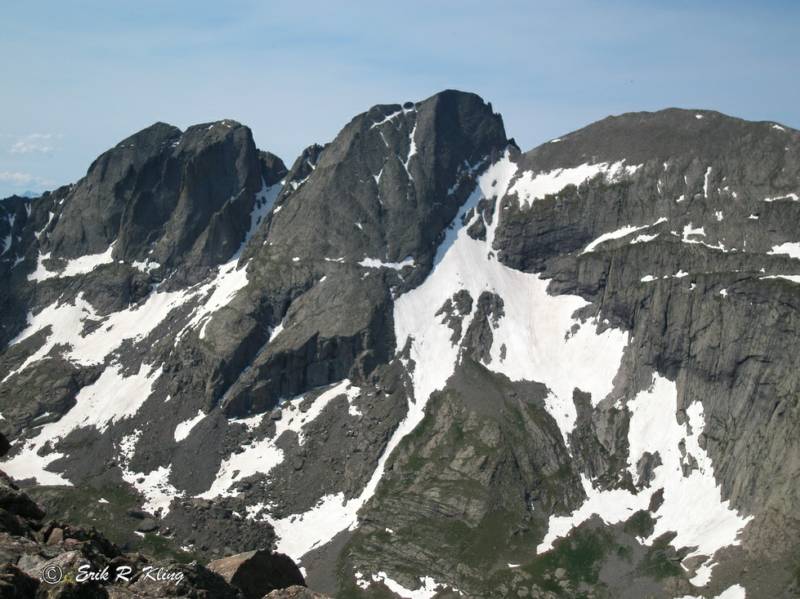 photo- A view of the North face of Kit Carson.  OB Couloir on left and Kirk Couloir on right.  photo by Erik Kling, 7/7/2007.