descents of note:
spring 2004- Barrows Worm and John LeDrew rode Dead Dog Couloir.
5/7/2006- Erik Kling and Tom Courtright-Northwest face
5/2007- Zach Taylor and Jeremiah Allen ride the northwest couloir
5/17/2009-Barrows Worm rode the Emperor Face(also known as northeast face).
*no descent listed above are first descents as all of these lines(with the exception of the emperor face) are ridden every year. The Emperor Face is steep, complicated, and ave prone so it sees less traffic. We are pretty sure it has seen a decent few riders before this year though.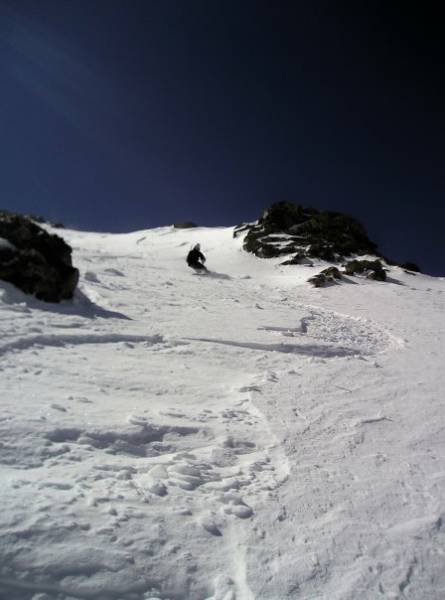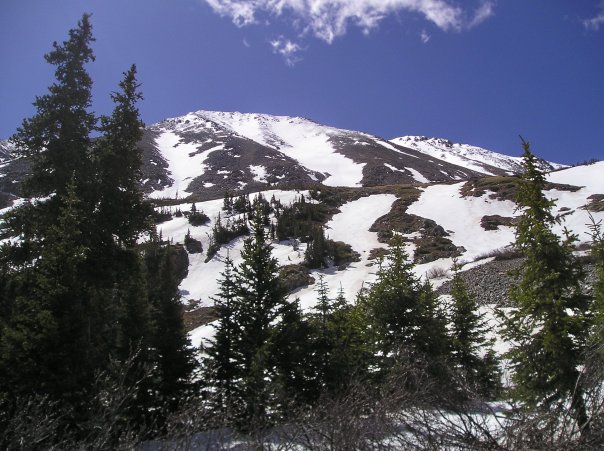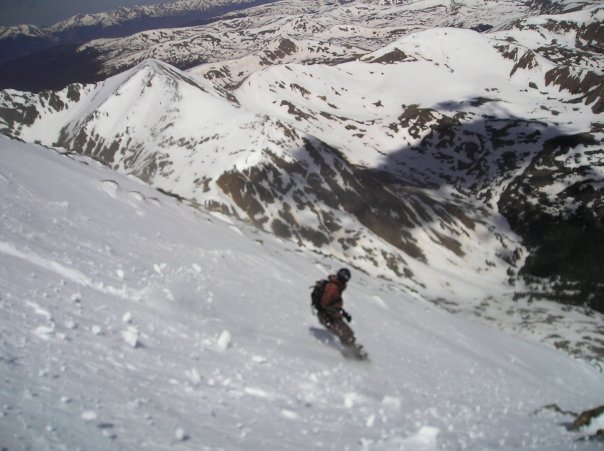 pictures: left-Zach Taylor riding powder in the upper section of the northwest couloir. center- Grant Lewis riding down the northwest couloir. right-a view of Torreys peak and the northwest couloir from Grizzly Gulch. photo left by Grant Lewis, photo center and right by Zach Taylor, both 2009.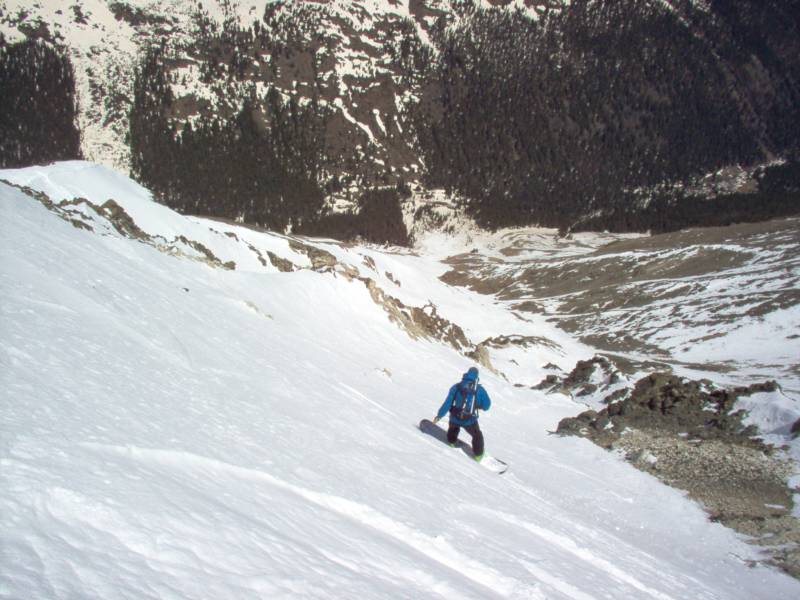 picture: Barrows Worm descending the Emperor Face on Torreys. photo by Mark Miller, 2009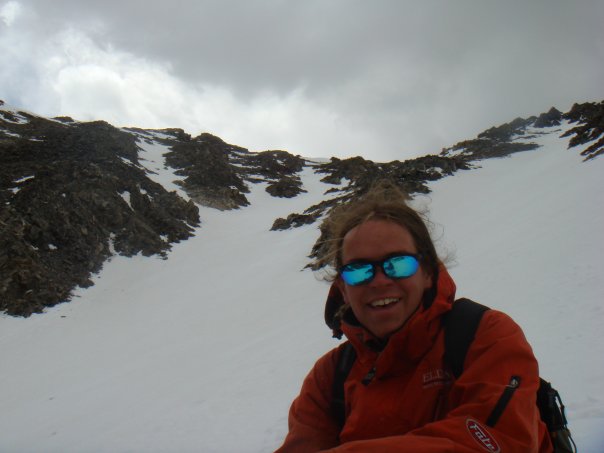 photo-a view of the Northwest Couloir on Torreys, Zach Taylor pictured. photo by Jeremiah Allen, 2007.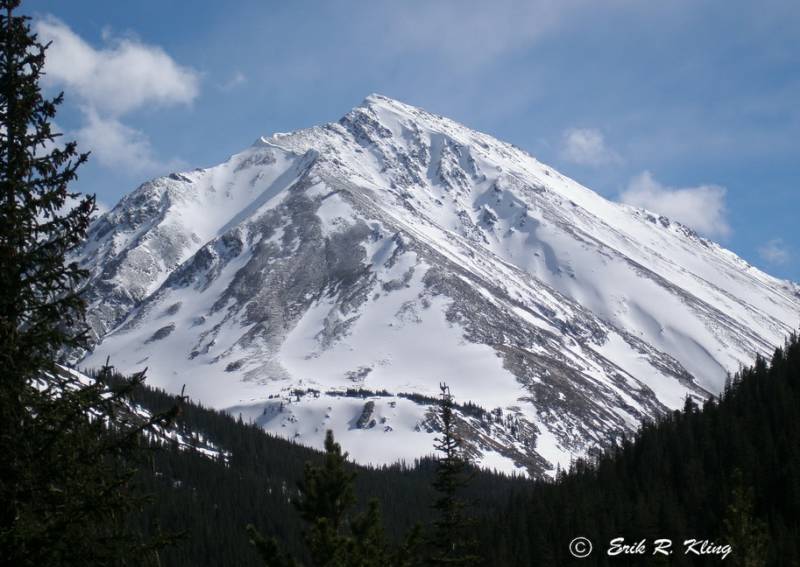 photo-A view of the Northeast and Northwest faces of Torrey's Peak. photo by Erik Kling, 2006.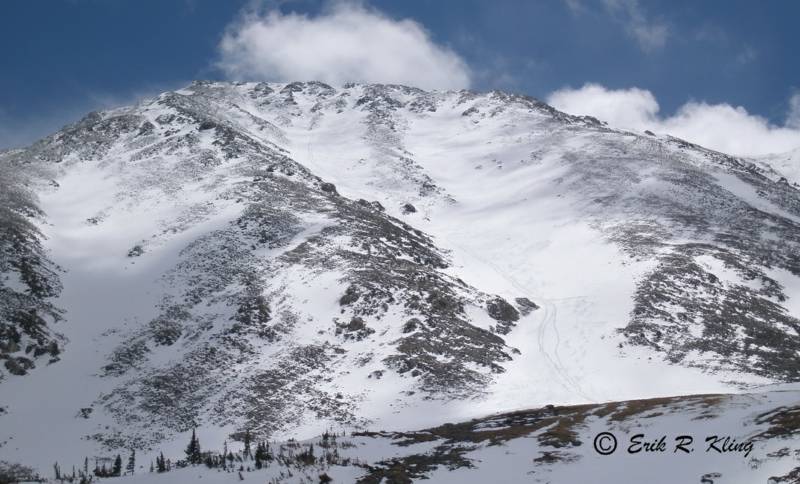 photo- A view of the Northwest Couloir aka "tuning fork" on Torreys Peak. photo by Erik Kling, 2006.

If you look in the right place you can get an impressive view of Torreys from interstate 70 near the Bakerville exit. Torreys has three classic descents. The first is the northwest couloir(aka "the Tuning Fork" or the "Big Ol Strip of Snow" depending on who you talk to) which descends into Grizzly Gulch. This classic couloir runs for over 3,000 vertical feet and pushes a couple degrees over 40 in pitch at its steepest sections. The northeast face, aka the "Emperor" parallels the northwest couloir but is a bit steeper and more involved. The Deaddog couloir is the other line on the east face of Torreys. This couloir rises above Steven's Gulch and is a bit steeper than the northwest couloir. It is also a bit shorter in length relative to the northwest couloir. All three are classic Front Range descents.